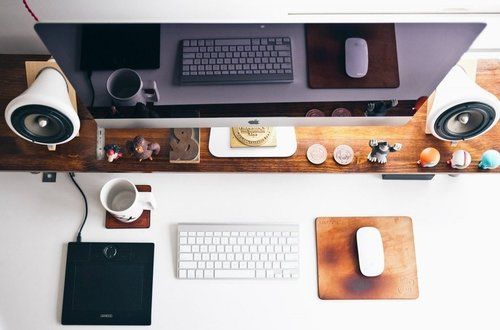 Spring is officially here and, it's no better time to clean up your business. This could include cleaning out your desk drawers, dusting off the shelves, or taking a step back to examine your business. Although spring cleaning for your office may sound like a big task, it will bring a sense of great satisfaction when you are finished. Here are a few simple steps to get you started:
Revamp Your Business Plan
As time passes your business will adapt to new laws and regulations. It will also change with new trends in the industry, causing it to sway from your original business plan. Take a good long look at your business plan and have focus meetings with staff members to assure that your business plan is up-to-date with your current practices. Referring back to your original business plan could also spark ideas to solve existing issues.
Clean Your Books
Springtime means tax time. This will give you a good opportunity to clean up your books and manage unnecessary expenses. There are a number of ways you may be paying for business expenses. It is important that you keep a close eye on which account each transaction is coming from. You should be reviewing your books often and making sure you have all costs notated correctly.
Give Your Social Media Presence A Boost
Search your business on the internet and see what you find. Whether you know it or not, your business is on the internet. Feel comfortable with your online presence and be sure your company is being portrayed in a positive way. Now is the perfect time to take a close look at the details on your website and touch them up. This only takes a little time and makes a big impact.
Revisit Your Long Term Goals
Short term goals should be looked at quarterly to make sure you're on track to successfully reach your long term goals. Written goals are vital in helping you have a clear sense of direction. In order to track your progress, keep your written goals in a place where you see them every day. As you move towards your goals, you will feel energized, giving you more confidence in yourself and in achieving even bigger goals in the future.
Get Rid Of Any "Extras"
Literally clean out your office. Throw out old papers (shredding them, if necessary), dust off the shelves, and manage or delete old emails. Starting off fresh this spring will reduce your stress and open up more room for opportunities.
Starting with a long list of "to do's" can be intimidating. Take one task at a time and in no time you will feel more at ease and confident in your company's road to success. Remember, if you want things to change, it has to begin with you.