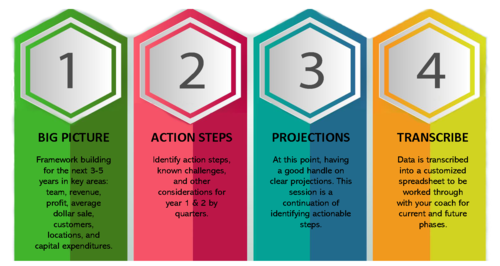 LET'S PLAN THE ATTACK!
Who is it for? This program is designed for the business owner to:
Build and stretch your vision for the next 3-5 years

Identify key areas of growth

Formulate an action plan to execute
How it works?
4 on-campus sessions over an 8 week period
Strategic highlights:
Build a framework for 3-5 years

Identify action steps and known challenges

Project clear measuring marks for revenue, employees, capital, and much more

Customized plan in hand to work through and adjust as needed
Investment starting at: $612.50/month
How Do I Know What's Best For Me?
Schedule your 60-Minute ActionPlan Now