Frequently Asked Questions
Learn from top business coaching programs in Minnesota!
Business Coaching For All Professional Levels
Have a good business idea but aren't sure how to implement it? Do you need guidance in excelling with your existing business? ActionCOACH MN has professional business coaching services designed to build your skills and your knowledge so you can better lead and grow your business.
At ActionCOACH MN, we're committed to helping educate our clients and the business owners we work with, so we've put together some frequently asked questions to help you better understand our services, programs, and more!
FAQ 1: How Much Is Business Coaching Going To Cost Me?
Our coaching programs range in investment of $195 - $3500. We can't just throw out a number until you and one of our highly skilled coaches have had a conversation about your needs and goals. We'll work with you to learn exactly what you want out of your business, and how quickly you want to get there, and how our services can best help you, which is why we offer a FREE Discovery Session.
Remember that business coaching should be viewed as an investment for profit and intangible results. The time, energy, focus, and work you put into your coaching program is a direct correlation to the results you'll achieve, just as you hit a racquetball with force against a wall, it will return to you at the same velocity.
At ActionCOACH MN, we educate every business owner on the reality of their situation. Some people are a good fit, others may not be ready, and that's okay.
Check out the results of our clients who decided to partner with us!
FAQ 2: What Is Required Of Me For A Successful Business Coaching Experience?
Hiring a business coach is a commitment to a two-way relationship. For coaching to work, there are five main things you need to do:
Be open-minded. A great student is someone who is open-minded and is willing to accept or learn about new ideas and opportunities. At ActionCOACH MN, we love to think outside the box.

Take ownership and responsibility. When work doesn't get completed, take responsibility in order to move on. Life happens. At ActionCOACH MN, we are compassionate when it comes to chaos. We are also ready to help with solutions that help you out.

Committed to learning. Embrace learning. The needs of a business will change over time, as should the business owner. Skill development is critical to an ever-changing environment. At ActionCOACH MN, instead of using the phrase "I know," we say, "Isn't that interesting." It keeps the mind open to hearing what the other is saying.

Put in the work. A good rule of thumb is 3-5 hours a week working ON the business. At ActionCOACH MN, we know you must sow in order to reap.
Have fun. Fun inspires creativity and studies show fun creates a better learning environment. At ActionCOACH MN, this is one of the focuses of our culture. Happiness is key to the health of you and your business!
FAQ 3: What Does A Business Coach Do?
This is our favorite question! As business coaches, we like to think we impact every part of your life.
Think of us as both a trainer and mentor. Business coaches work to refine your talents, uncover potential, hone your goals, hold you accountable, guide your decisions, and do anything else that they can do to ensure that you and your business are successful.
Your business coach starts off by learning everything about you and your company, including your vision and goals you have for it. Don't misunderstand us when we say that your business is the same as any other in terms of needing transactions, sales, customers, clients, marketing, and cash flow, because we know that the unique thumbprint in the equation is the business owner. Whether you are looking to make a livable income for you and your family, or a multi-million dollar corporation with a global reach, every business owner has a unique role in forming the culture and bond with its customers and that is what we help uncover.
Next, a coach will work with you to set beneficial and attainable goals for you, including your team or key stakeholders. These goals are the ones that will achieve the vision you lay out.
Once these goals are in place, your business coach is there to help you meet them, guiding you and devising a set of strategies and action plans designed to push you and your business while navigating any challenges along the way.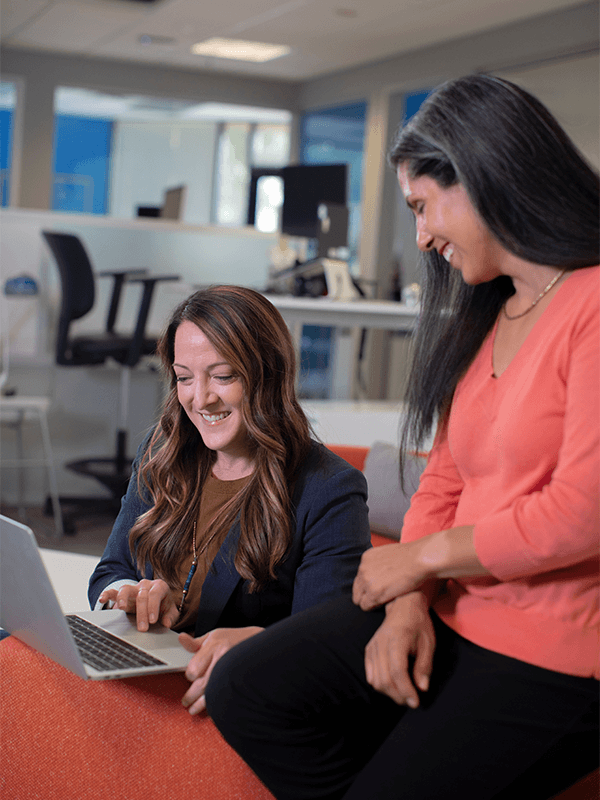 FAQ 3 Continued:
What about all the stuff that happens in between, during the coaching process?
Give clarity to help you see your blind spots. The single most important person that will always get in the way of you, is you.

We ask great questions that lead to answers. Then we ask more great questions that lead to more answers.

Challenge the way you've done business in your space or industry. When this occurs, don't push aside what is being suggested and automatically dismiss its merits. Instead, ask yourself the simple question, "But is it possible?"

Help overcome self-imposed limits. There is this law called the Law of the Lid, which states that we all put a self-imposed lid on our potential. As humans, we all have a script in our heads and thought patterns that shape how we view our place in the world. Overcoming these patterns is critical to your business success in the long run.
Stay up to date on the current business climate and resources available. Affected by the pandemic? Were you aware of all that was available to you for funding? We are here to advocate for you and direct you to any resources available to help you grow a sustainable business.
FAQ 4: Does Business Coaching Really Work?
In our opinion, the short answer is YES!
Business coaching is a two-way relationship. The business coach meets and exceeds their expectations, and the business owner meets and exceeds their expectations, so we come together as human beings and form a coaching and friendship bond based on trust and integrity. We must add in the passion, drive, encouragement, mix it all together and end up with the result of SUCCESS that was hard-earned and is well-deserved.
The best direction we can point you in for proof is our online reviews and our client testimonials. We'll let them speak for our team and our work.
At ActionCOACH MN, we are all about clear direction, focused action, and real results. If that speaks to you, then let us find out if we can help! Our door is always open to business owners, so let's talk and get started by setting up a Free Discovery Session today.
FAQ 5: How Do I Know I Need A Business Coach?
If you're experiencing a pattern of sleepless nights, anxious days, beating yourself up, and overall dissatisfaction with your current state of business, these are sure signs you could use some help from the professionals. As business owners and leaders, we feel like we were meant to know all the answers, but it's okay to not know the answers!
If you are excited about the answers to the FAQs 2 and 3, and you're interested in building and growing your skills as a business owner, then it's time to seek out a business coach. Whether you're looking to grow so your business is strong and steady, make more money, enjoy more time outside of work, and build a better team, we have coaches who can guide you in the right direction! What are you waiting for?
Learn more about our business coaching programs, our team, and so much more by browsing our site or by reaching out to us to get started today! We look forward to helping you get set up for success with your business, goals, and more!